Mindfulness Based Integrative Psychotherapy
The present moment is the only moment available to us, and it is the door to all moments.
– Thich Nhat Hanh
Often what brings people to psychotherapy is some experience of extreme discomfort. Our sensation of stress is often felt as a physical phenomenon.
Mindfulness based integrative work can be helpful if:
Are your negative thoughts, feelings or stress causing you tension?
Do you want to learn how to meditate "mindfully" but don't know where to start?
Are you recovering from a physical illness or problem?
Do you need help with relaxation or mood regulation?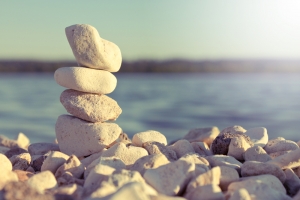 Mindfulness is a state of being aware of our feelings, body sensations and thoughts in the present moment. In this state, we observe and contemplate what we are experiencing without the need for judgment or even necessarily taking action.
The more we can bring our focus to the present, the more we can become more conscious and more alive. Often with this present focus, our circumstances take different perspective and feel more manageable.
By "slowing down time" in this way, we have an opportunity to identify our troublesome patterns and to choose and create new ways of responding.
Integrative mindfulness based psychotherapy treatment might call for us to use meditation techniques, tools from hypnosis, breathing exercises, re-framing habitual thoughts or biofeedback practices that give us information about how the body is responding to both our stress and our efforts to moderate it.
Mindfulness therapy has shown to often be helpful with reducing anxiety and stress or as part of a treatment for eating disorders, certain types of depression or addiction and some pain conditions.
Mindfulness therapy often works in concert with other medical treatments and does not replace the need for medical care for physical ailments though it has been believed to speed the healing response.
Mindfulness Therapist Westchester NY, Mindfulness Therapist Fairfield County, CT
Restore Your Creativity, Wellness and Balance
Together we will create lasting and positive change!
(914) 572-3167