Creativity Coaching
One day a student asked his teacher: "What is the most difficult part of painting?"
The teacher answered: "The part of the paper where nothing is painted is the most difficult."
Creativity Coaching can be helpful if:
Are you feeling blocked on completing a special project?
Do you want to tap into your creative potential but don't know how?
Maybe you have an important piece of writing or art making to produce but feel that somehow you just can't?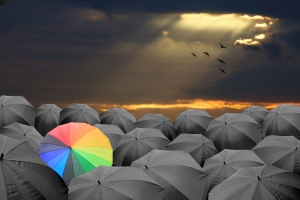 Creativity is our natural state as children. Over time, we can become stifled by over-thinking or internal criticism and lose access to our spontaneity.
As a lifelong writer, educator and weaver of metaphors, I have always had the gift of being able to help others express what matters most to them.
Many of my creativity coaching clients are writers, artists, composers, actors and even folks who don't identify as creative but want to learn to get more "outside of the box" and to get their creative juices flowing again.
I can help you too — together we will create a plan to overcome your stuck points and accomplish your goals!
Creativity coaching is not a psychotherapy service.
Creativity Coach Danbury, CT, Creativity Coach Mt. Kisco, NY, Creativity Coach by Phone or Skype
Restore Your Creativity, Wellness and Balance
Together we will create lasting and positive change!
Let's change your metaphors and your "story" and change your life!
(914) 572-3167