My eclectic approach to healing…
Welcome! I hope that my website will answer your questions about my coaching, psychotherapy and expressive arts services and how I can help you make the changes you want to make in your life.
I view psychotherapy and coaching as partnerships that are co-created.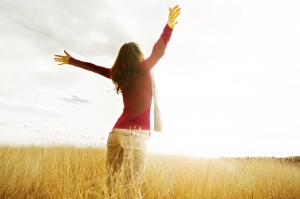 My approach is integrative and holistic because it acknowledges the intimate connection among our minds, bodies, emotions, and spirit, and seeks to address the "whole person" rather than an isolated problem.
With your permission, I can coordinate with other healing professionals – acupuncturists, nurse practitioners, physical and massage therapists and physicians – to address your health goals.
Wellness happens on multiple levels. Creativity often restores our access to problem solving and provides a fresh look at our lives.
I am a writer and have been a life-long journal keeper. I have been in the field of human services for over 25 years. I have worked in residential treatment centers, schools, hospitals, corporate environments, universities and in private practice.
My own life and career path has had its twists and turns.  As so many do, I entered the field of wellness through the door of illness. I had no idea I suffered from low blood sugar until I had a hypoglycemic episode while driving a car alone on a highway and nearly died. I had begun in the field of teaching and was hoping to be a professional writer.
When this accident took me out of my routine for nearly 6 months, I wanted more meaning from everything – my job, my family and my focus, changed.
My personal journey in physical injury and long-term healing (as well as receiving many of the treatments I now use so frequently) taught me about transformation from the inside out.
I also found a way to integrate all of the skills that I enjoyed (writing, acting, counseling and yes teaching) into a profession that I love. All of the life roles I have held so far – artist, professional, daughter, sibling, wife, co-parent, care-giver – continue to enrich my work and understanding for others.
I learned to pay attention differently to my own story and to the stories of others.
Most importantly, I learned to re-write my own story and to define myself
by different metaphors in order to heal.
Learn More about:
As a coach, I can help you to take action, get un-stuck and accomplish the results you are looking for!
Learn more about these types of coaching: 
Therapist in Danbury, Fairfield County, CT, Therapist in Mt. Kisco, Westchester County, NY

Psychotherapy and coaching are two
very different services. 
(914) 572-3167