My Professional Background
Licensed Clinical Social Worker, Coach, Workshop Facilitator,
Registered Poetry/Biblio Therapist
and Mentor/Supervisor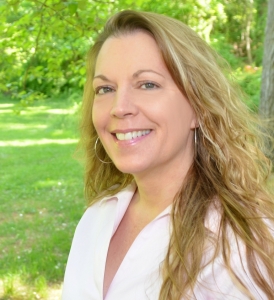 Nancy Scherlong, LCSW, PTR, M/S
In Private Practice in Mt. Kisco Westchester, and Danbury, CT
I have a Master's degree in Social Work and am licensed in both NY and CT states with Foundations and Wellness training from the Mentor Coach Foundation, a Registration and Mentor/Supervisor credential in Biblio/Poetry Therapy from the International Federation for Biblio-Poetry Therapy, and over 20 years of institute training in therapeutic writing, action methods of psychodrama and trauma processing techniques.
I am also a Certified Holistic Health Counselor from the Integrative Institute for Nutrition in NYC and incorporate wellness and healthy lifestyle choices throughout all I do.
I have extensive experience in group facilitation, particularly with: communication and relationship enhancement, women in transition, adolescent socialization skills, creativity seminars, corporate wellness and stress management and healthy living workshops and psychodynamic and educational groups utilizing the arts as a path to wellness.
Professional Affiliations:
National Association of Social Workers
American Society of Group Psychotherapy and Psychodrama
National Association for Poetry Therapy and International Federation of Biblio-Poetry Therapy
Hudson Valley Psychodrama Institute
Center for Journal Therapy
Therapeutic Writing Institute
Foundation for Human Enrichment
Center for Self Leadership
Eye Movement Desensitization and Reprocessing International Association
National Coalition of Creative Arts Therapies Associations
I specialize in stress management and offer personal and professional health and wellness coaching, and integrative and creative psychotherapy and expressive therapies training services to individuals, couples, families and groups.
I work with clients of all ages, though am a specialist in adolescence through adulthood.
If you would like more information, please call me at 914-572-3167. I offer a complimentary 15 minute consultation to assess what type of service would be best for your needs.
Restore Your Creativity, Wellness and Balance
Discover and create your healing metaphors – Change your story and you can change your life!
(914) 572-3167